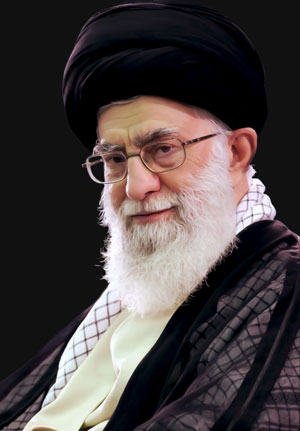 The following is the full text of the message delivered on November 23, 2016 by Ayatollah Khamenei, the Supreme Leader of the Islamic Revolution, on the demise of Ayatollah Abdul-Karim Musavi Ardabili.
In the Name of Him, the Exalted
The honorable faqih and scholar – the late Ayatollah Hajj Sayyid Abdul-Karim Musavi Ardabili (God's mercy be upon him) – has left this transient world and he has embarked upon meeting with the Creator. I would like to express my condolences to his honorable family, to his esteemed children and to all his students, admirers and followers.
As well as his scholarly and fiqhi endeavors, he undertook the difficult responsibility of being the head of the judiciary branch of the Islamic Republic at a difficult time and he was considered to be one of the outstanding activists and diligent personalities of the country in all the important events that took place during the auspicious life of our late Imam (r.a.). Cultural activities and founding high schools and universities form important pages in the valuable life of this great scholar as well.
I beseech Allah the Exalted to bestow His mercy and blessings on his soul, to reward him handsomely for his good deeds and to associate him with his pure ancestors.
Sayyid Ali Khamenei
November 23, 2016